10' RGB LED Ultimate Moravian Star
10' RGB LED Ultimate Moravian Star
Available for Purchase
(Donner says "YAHoooOOOooo!")
This Item Ships FREE!
excludes clearance, closeout and garage sale items
Ultimate Moravian Stars are among the most sophisticated multifunction large lighted decor items available today. They're lit with LED strip light which illuminates translucent panels set inside a sturdy aluminum frame. The light can be controlled with a remote to create an eye catching focal point for a variety of settings. Ideal for large office building lobbies, malls and other commercial and public settings. Use the included weight-rated guy wire for hanging display, or remove the wire and place stars at an angle on the ground.
Features
Thousands of custom color and animation combinations
18 pre-programmed animated functions
2 programmable memory settings
2 separate zones capable of independent function and control
Color wheel touch control for thousands of color shadings
8 brightness settings
8 speed settings (per zone and per animation)
Specifications
Indoor / Covered Outdoor Rated
Aluminum Frame
Heavy duty guy wire built into frame
Assembly required
Thermoplastic or comparable plug required (sold separately)
Bulb Type: RGB LED
Bulb Size: LED Strip Light
Usage: Indoor / Covered Outdoor
Mount Type: Hanging
Assembly Required: Yes
Requires: Thermoplastic Plug
Light Count: .
Spire Count: 14: 2 large, 4 medium, 8 small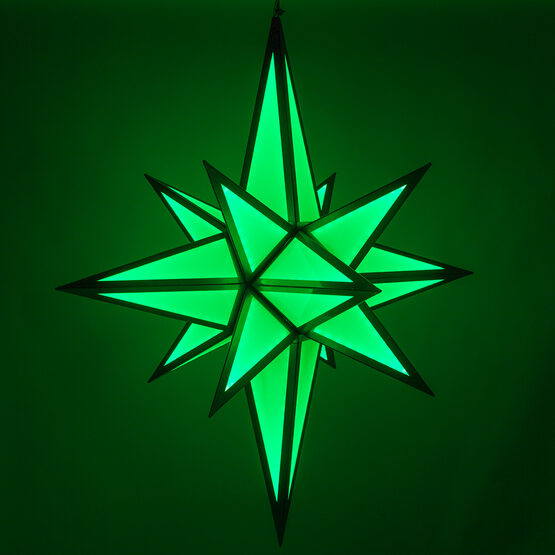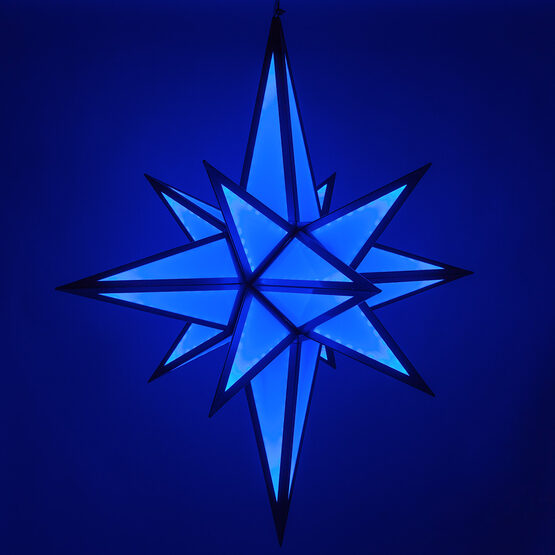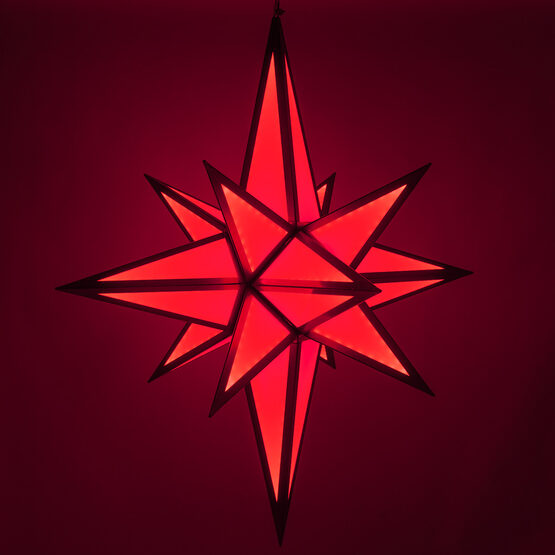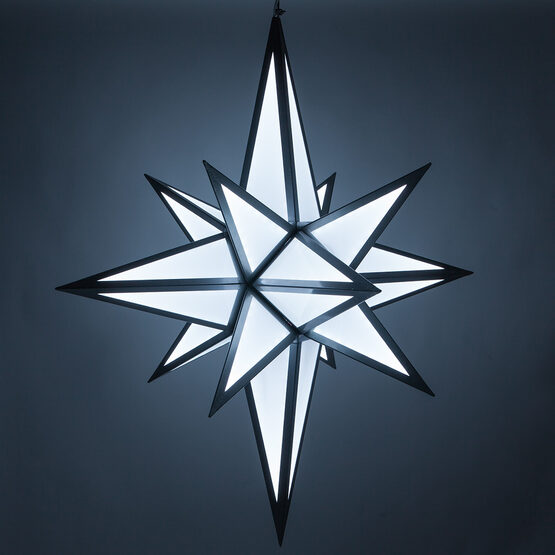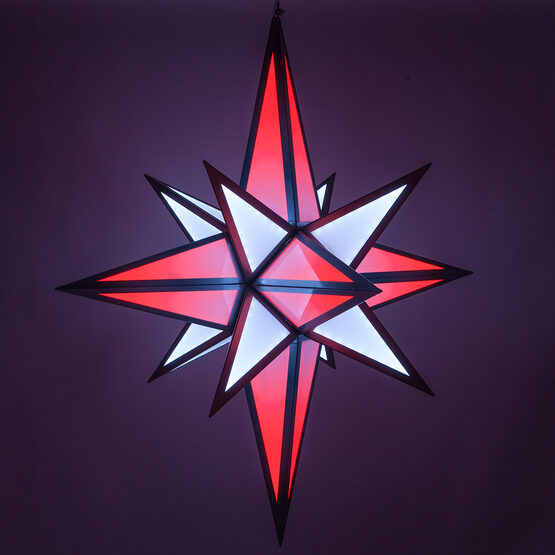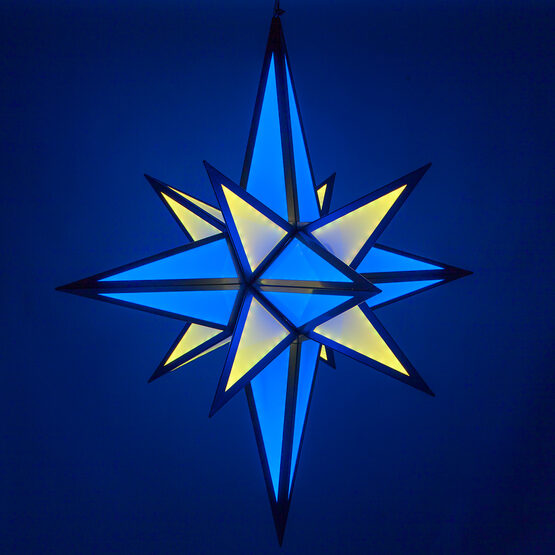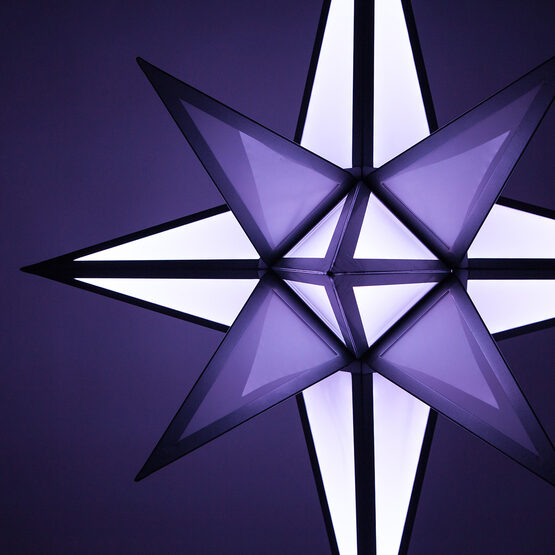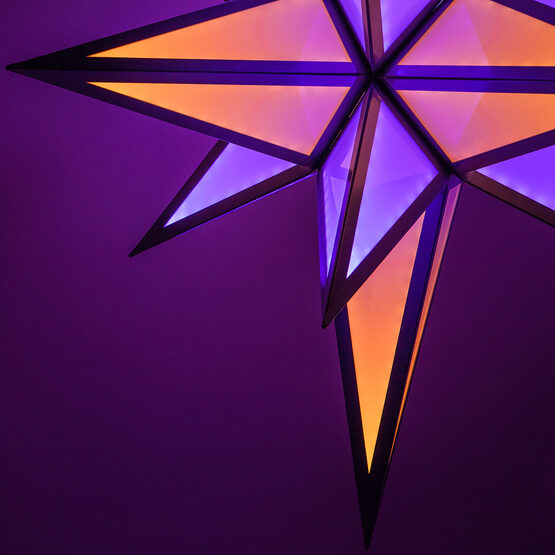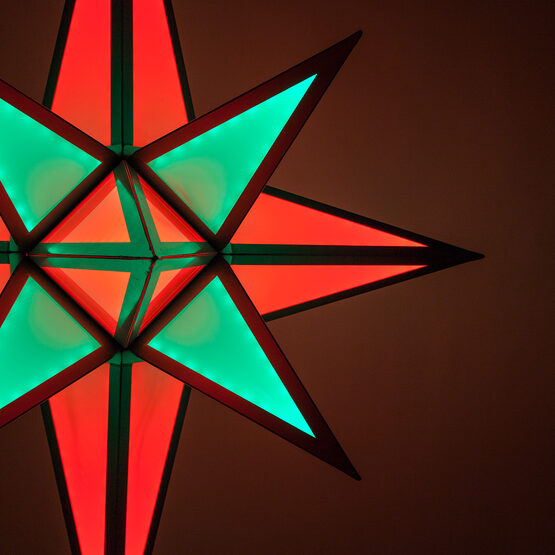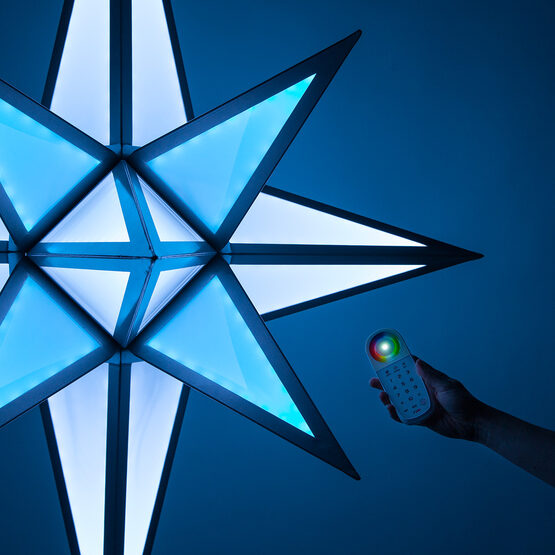 Categories
Christmas Decorations
,
Cool New Christmas Lights and Decor
,
LED Moravian Stars
,
RGB LED Ultimate Moravian Stars
,
RGB Lights and Decor
,
Top Sellers
Type:
Christmas Decorations